John Wick 2 premiere stages Matrix reunion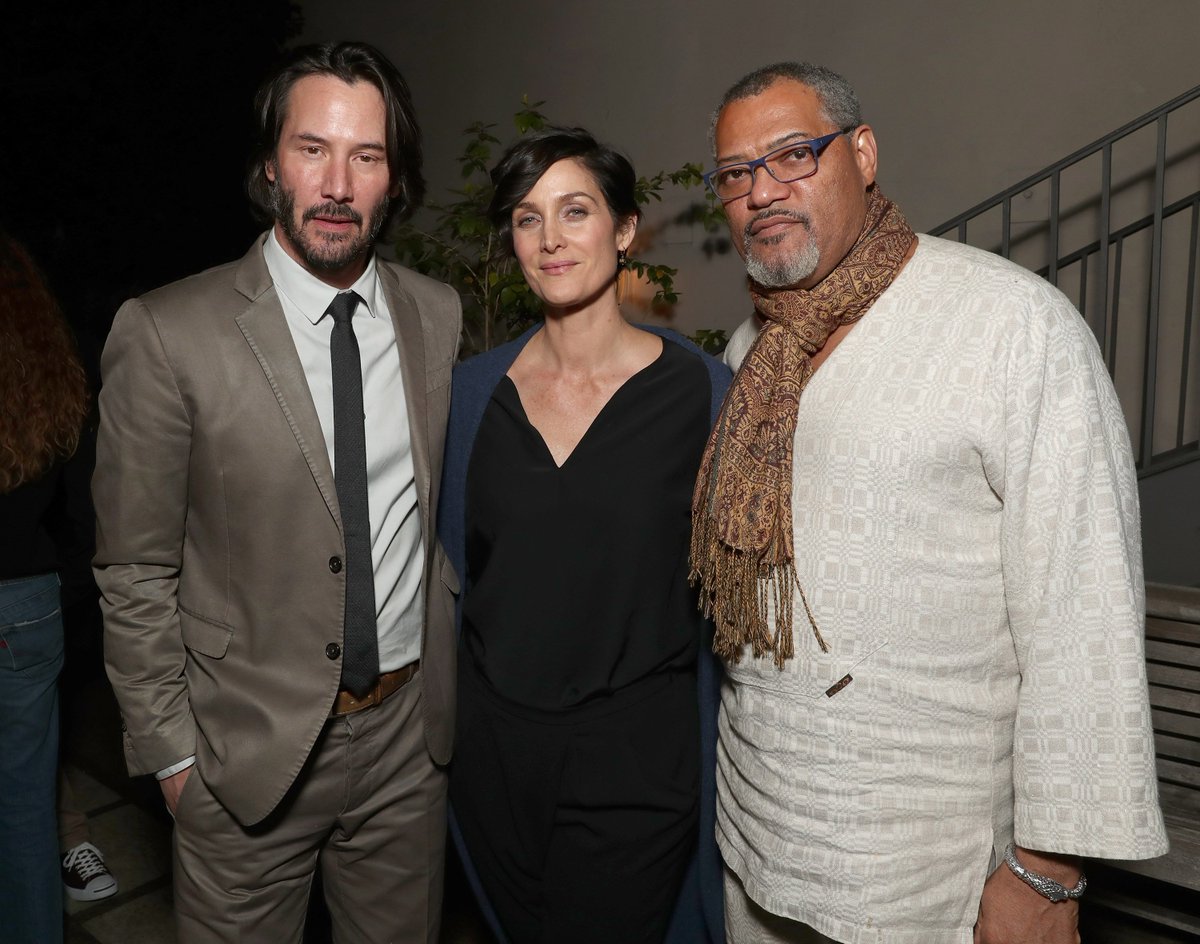 John Wick: Chapter 2's premiere was taken to another level Monday night thanks to a mini Matrix reunion.
The sequel to Keanu Reeves' hit action film had already repaired him with former costar Laurence Fishburne, but on Monday night, the duo was joined by Trinity herself, Carrie-Anne Moss.
The stars of the revolutionary 1999 science fiction film posed for a group photo, shared by the John Wick: Chapter 2 Twitter account Tuesday afternoon. Starring together for The Matrix and its two sequels, the actors portrayed the franchise's three lead roles: Neo (Reeves), Trinity (Moss), and Morpheus (Fishburne).
Reeves returns in John Wick 2 as the titular hitman who has once again been forced out of retirement, this time being aided by The Bowery King (Fishburne).
"It was so cool to have a chance to work with Laurence Fishburne again, with the history that we have professionally and personally," Reeves previously told EW. "I ran into him, and he was saying that he was a fan of the first film, and was there anything in the second film. I said, 'As a matter of fact there is!'
source:
http://ew.com/movies/2017/01/31/john-wick-2-matrix-reunion-photo/